Supporting New Talents in the Finance Industry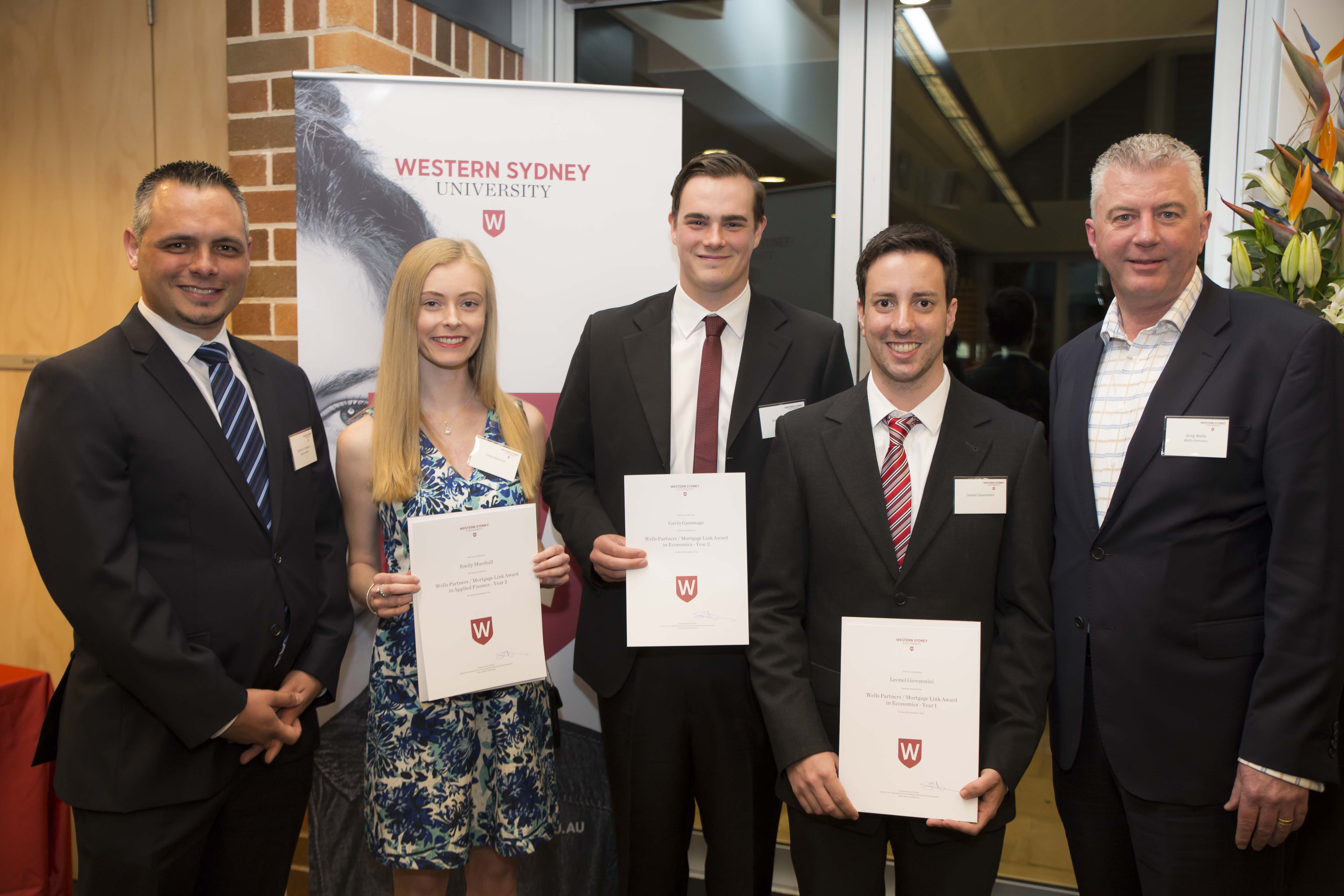 A story of lending hands to achieve a shared goal – one that opened doors of opportunities and cleared the path for aspiring soon-to-be graduates.
On his 40th anniversary in the industry, Greg Wells wanted to celebrate by lending a helping hand to aspiring business students and donating $10,000 in prize money to the local university.
The prize, which he gained from winning multiple awards, was given straight to Western Sydney University which was used in awarding top performing students in economics, financial institutions and markets, and applied finance and property management at the Parramatta campus, with more awards on the line up. This move encouraged and pushed students to excel at what they do.
Giving Back to Through Education and Opportunities
Domenic Corigliano, the youngest of the four directors in the Wells' Broker group and a top graduate of the university, suggested the prize be donated to his alma mater.
"We thought it was a natural fit to support Western Sydney University and the local people," says Wells explaining that they now have three offices operating in Liverpool, Parramatta, and Oran Park.
According to Wells, they want the donation to support students who are working hard and aspiring to be a member of the finance industry. They also want to show the students the vast career opportunities waiting for them in the third-party channel instead of the common path to banking.
"I think there has been a lot of education put into broking – we've obviously looked to upskill and to be highly qualified. [The banks'] market share is dropping and the third party market share is growing, so we definitely have some staffing issues to address as an industry. Educating younger university students is, I think, a terrific way of highlighting this potential opportunity as a great career in broking."
A Greener Pasture for Finance Students
Wells emphasised to the students the benefits of being a broker such as the versatility of the role, the diversity of career opportunities, and the stability it can offer. The good news is, the industry's potential is only growing.
"When I started in 2001, the market share for home loans was around 15% – now it has become 55%. Commercial was virtually zero and now it's around 30-35%," Wells says.
From Banking to Broking
Wells started his career in banking, like many others. What started as stamping cheques in Liverpool during the 70's, resulted in being NAB's Head of the District of Liverpool some 25 years later.
By 2001, Wells have moved into commercial broking and started Wells Partners. He was one of the first brokers to join aggregators FAST. Even after 4 decades in the industry, Wells stated that his love and passion for the industry still hasn't changed, and he still have the same excitement as when he started as a 15-year-old.
"I have always loved finance – you are creating people's dreams; you are helping them achieve their goals in life; getting them a house. These are big-ticket items, so they need people who are confident and knows what they're doing to help and guide them down that path."
"Controlling your own destiny and being able to bring people along on the journey and leading them to achieve their potential in life- it's all about being flexible, ensuring you know your staff, what motivates them, and trying to put a platform down to create a role that suits their work-life balance. That's very empowering so it's certainly one of the great things that drive me."
Hands-on Experience of the Broking World
To better expose students to the benefits of working in the brokerage industry, aside from the donation they made to the Western Sydney University, Wells also provided the awardees the chance to experience working inside the industry to understand how it works and how it can open a lot of doors and opportunities for growth.
They can come in, spend a couple of weeks with us to get a feel for the business and the operation and what type of opportunities are there," Wells explained.
The Passion that Drives Us to Excel
Rob Ryan, head of the Northern Region at FAST, says Wells' generosity to provide substantial support and his undying love for the industry is admirable.
"Finance broking continues to go from strength to strength, but new recruits are critical to the future success of the industry. It's outstanding to see one of the industry's finest contributing so generously to the community – and to the future of this profession."
Wells is continuously fuelled by his enthusiasm and passion for the industry, and he aspires to pass on to the next generation of brokers the importance of having passion in your career and doing what you love.
"As I say to my three boys, I was fortunate that I just found something that I love that got me up every morning and I've got a team of staff who shares the same passion. If you're not coming in and clutching the air when you get the loan approved or a settlement achieve you should go and do something else – find what it is you love.